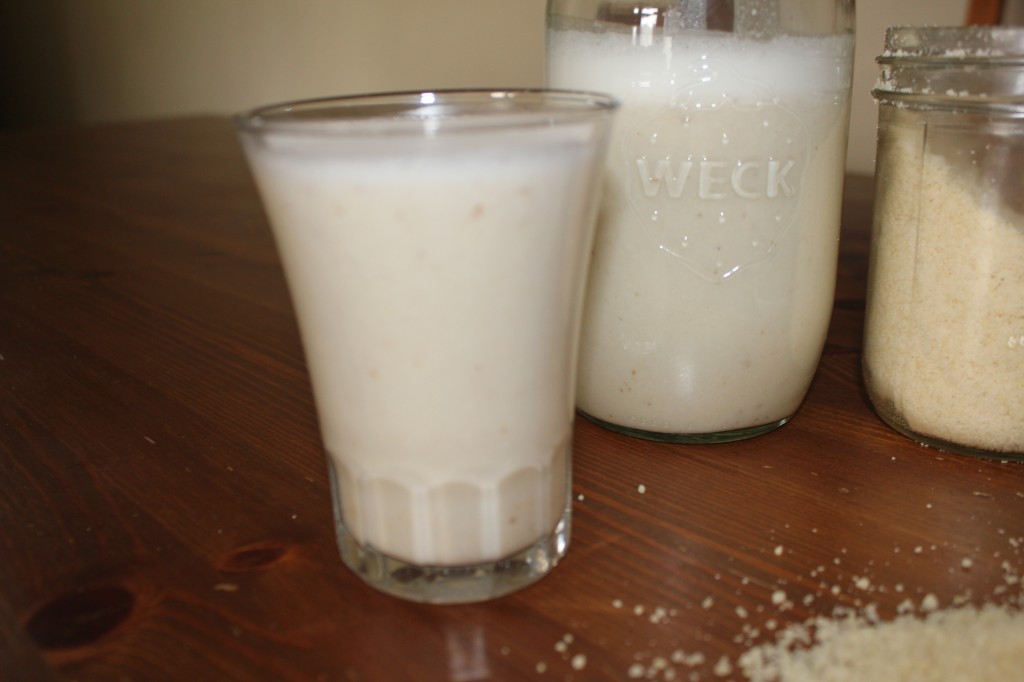 When I discovered and drank my first Almond Milk a few years ago I loved it right away. It was velvety, not too sweet, light and delicious.I was hooked.
I still buy my store-bought almond milk once in a while, since we also love and drink our Straus Organic Whole milk.
But after reading a lot about it I found out than you can actually make your own Almond Milk at home. You know me I like to make homemade things from baguette, cheese, cakes, pasta….
I had some leftover almond meal from my previous French Macaron Cookies cooking class, some Medjol dates from our local farmer's market so I decided to make some yesterday…. and to enjoy it today…
I do not think that I will buy the one from store anymore, it is easy to make and you can really flavor it the way you want: You like Vanilla add some Natural Vanilla extract, chocolate add some cocoa powder, sweet add some honey, thicker add more dates….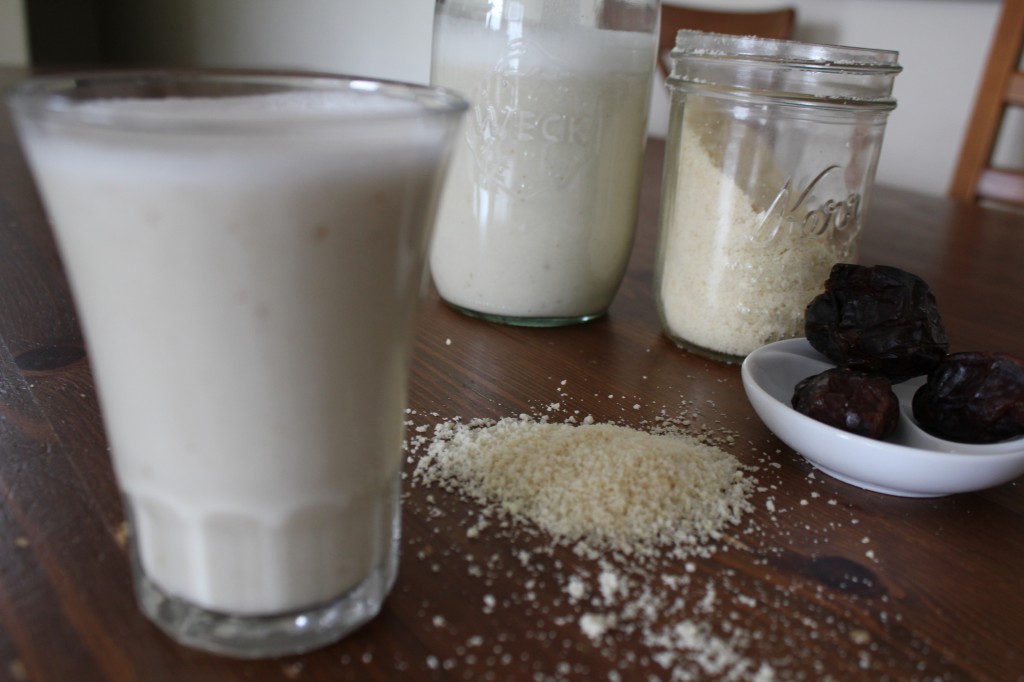 Here below is the simplest recipe I came out using on 3 ingredients.
Homemade Almond Milk
Ingredients:
• 1 cup raw almond meal , soaked 3 cups filtered water
• 1-2- pitted Medjool dates
Directions
1. Place almond meal and dates in a bowl and cover with water and soak overnight (for 8-12 hours) in the water.
2. Place into a blender along with pitted dates.
3. Blend for 1 minute or so.
4. Place a thin nut milk bag, muslin or cheesecloth over a large bowl and slowly pour the almond milk mixture into the muslin .
5.Gently squeeze the muslin to release the milk.
6. Pour into a glass jar to store in the fridge for up to 3-days.
7. Shake jar very well before using as the mixture separates when sitting
What to do with the leftover almond meal I mixed it with some honey, cinnamon, and make my own spread .