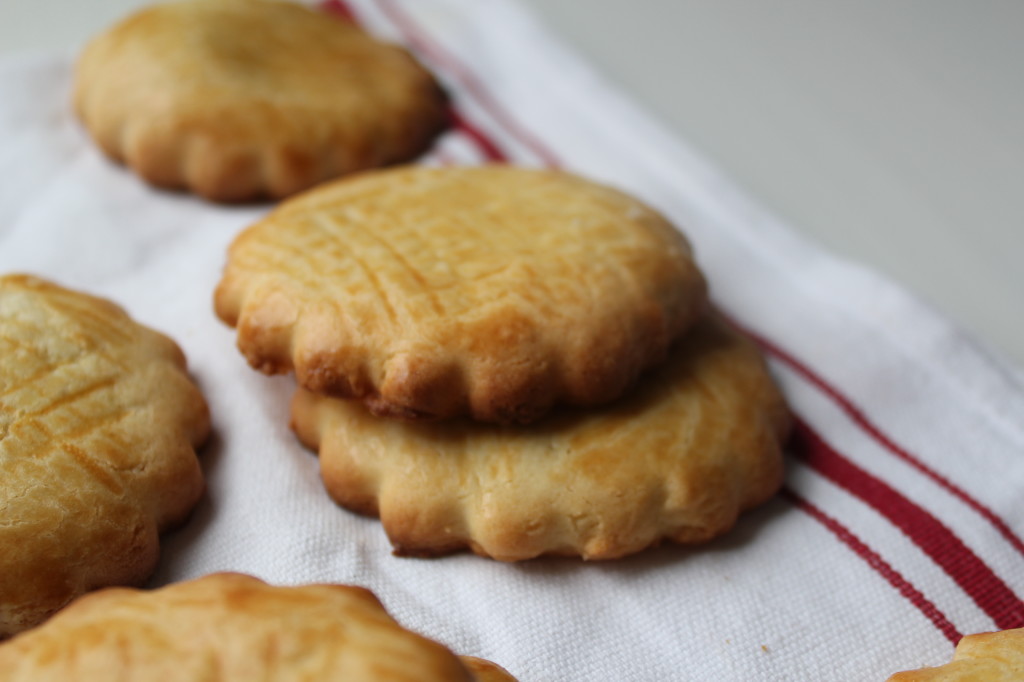 Cookies are a favorite childhood treat:, This sweet, crunchy, soft, nutty, fruity or chocolaty little snack is easy to carry  around,  perfect anytime you are in need for a sweet treat: at work, at the park, the beach, road trip or back to school day. They are available all over the world and always put big smiles on people' faces. At Celine's Cuisine,  I have been teaching how to make homemade cookies from scratch during my cooking classes for kids and adults and I am always surprised to hear from my students that they make "homemade" cookies at home using dry mix cookies or refrigerator dough. SORRY but cookies made with dry mix or refrigerator dough are NOT homemade….. homemade cookies only need few ingredients : real butter, sugar, vanilla extract, flour and you can add chocolate chips, nuts…no mixes or dough from a box. Have you read the ingredients for pre-made or bought-store cookies? if you  look at the ingredients this is what you can discover:
Sodium Benzoate – 

Artificial Vanillin – This flavoring is the fake version of vanilla extract – This artificial flavor is made from the petrochemical precursor guaiacol, a greasy wood byproduct. yikes.

Corn Syrup
High Fructose Corn Syrup
Soybean Oil
Soluble Corn Fiber
Partially Hydrogenated Cottonseed Oil
Resistant Corn Maltodextrin
Soy Lecithin
dies and food coloring
Today I want to introduce you to the most buttery, sweet, delectable, delicate, and unique and perfect French Cookies called : Sables. Real cookies, simple and delicious.
Sablés, also known as a French Butter Cookie or Breton Biscuit, are a classic French cookie originating in Normandy  and Britany France where the best Salted butter is made by happy Normandy cows. The name 'Sablés' means "sand" inFrench for "sand", which refers to the sandy texture of this delicate and crumbly cookie. The traditional shape is round with fluted edges and the tops of the cookies are usually brushed with an egg wash to give them a shiny appearance. The finishing touch, which makes them instantly recognizable, is to score a criss-cross pattern on the top of each cookie.
The flavor of these Sablés is based on the quality of your ingredients, especially the best European-style cultured  butter and pure vanilla extract you can afford. . These cookies are delicious plain, but they can also be flavored with lemon zest
Sablés Cookies
10 Tbsp unsalted European- style cultured butter, at room temperature
1/2 cup  granulated sugar
1 large egg at room temperature
1 teaspoon Madagascar or Bourbon pure vanilla extract
2 cups all purpose flour sifted
1/2 tsp baking powder
1/4 tsp salt
Extra kosher salt or Sel de Guerande salt for sprinkling
Egg wash:
1 yolk egg at room temperature
1 Tbsp water
About 30-40 cookies
Line two baking sheets with parchment paper . Set aside.
With an electric  or hand mixer beat butter and sugar until light and fluffy. Add the egg and vanilla extract and beat until incorporated.
In a another bowl, whisk the flour, baking powder and salt together. Add the flour mixture to the butter mixture and beat just until incorporated.
Transfer the dough to a lightly floured cold work surface knead the dough a few times to bring it together, and divide the dough in half. Do not overmix. Then with a floured rolling pan roll each half between two sheets of parchment or wax paper until it is about 1/8 – 1/4 inch  thick. Place the dough on a baking sheet (along with the parchment paper) and place in the refrigerator until cold and firm for about 45 minutes or 15 minutes in the freezer.
Once chilled, remove from refrigerator and peel off the top piece of parchment paper. Using a 2.5 inch (6.5 cm) cookie cutter, cut out the cookies. Place them on the prepared baking sheets. Place the baking sheet of cookies in the refrigerator for about 15 minutes to chill the dough before baking. Then gather up any scraps and re-roll. Refrigerate the dough again before cutting out the cookies.
Meanwhile preheat your oven to 350 degrees F .
In a small bowl, whisk the egg with the water for the egg wash. Remove the cookies from the refrigerator and with a pastry brush, brush the tops of the cookies with the egg wash. Then, with the tines of a fork make a crisscross pattern on the top of each cookie. Sprinkle sel de Guerande or kosher salt ( just a very little) Bake the cookies for about 12 -14 minutes or until golden brown around the edges. Do not overcooked them they just need to be just golden
Cool cookies on wire rack.