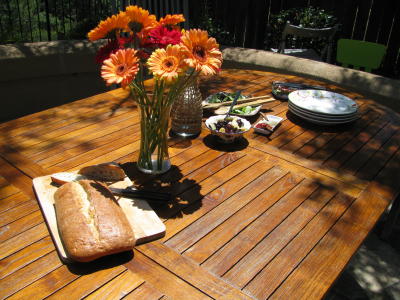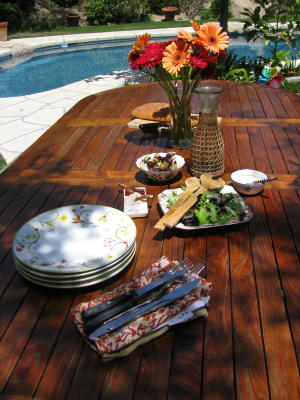 Since I work sometimes on Saturdays, I love  just to relax on Sunday.  Some Sundays can be based on cooking and baking for my family, or outdoors activities. Others can be really, relaxing at a point when I don't do anything. This is such a luxury. When was the last time when you had nothing planned, and just sit, relax or nap?
Today, it was the perfect to relax. The pool was heated, the sun was warm, I had a beautiful piece of Flank steak in the fridge, some potatoes and a Spring Salad mix and some Greek Salad that I bought in a hurry yesterday at Baron's Marketplace, that opened 2 months ago in my neighborhood.
A delicious meal, some time needs only few minutes to ben done…. here is our Lunch today.
In no time, we had delicious 2 salads ( green + Greek), steak perfectly grilled on the BBQ, and thin, light French Fries- Frites homemade by J.
And for dinner, I have homemade-French Crepes batter in the freezer….as we have French Crepes every Sunday night!
Lemon Tree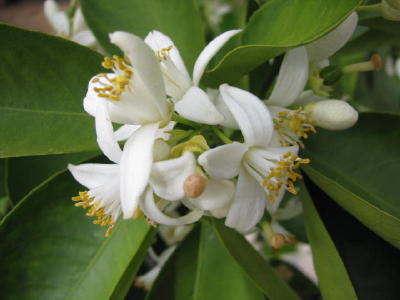 Orange Tree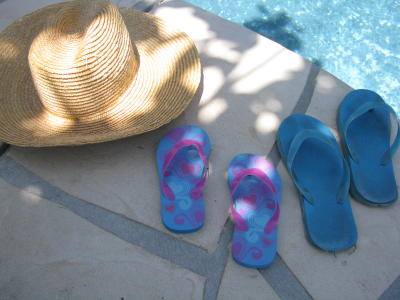 Favorite Summer Outfit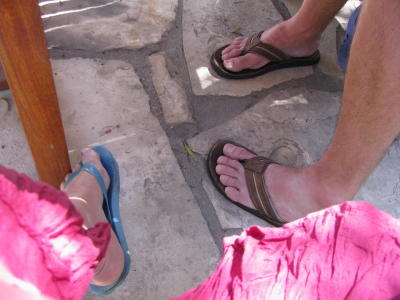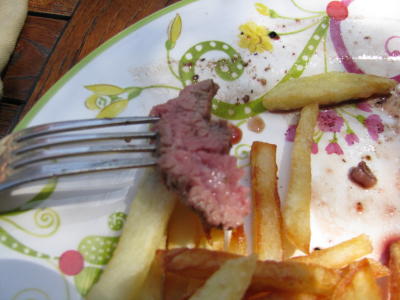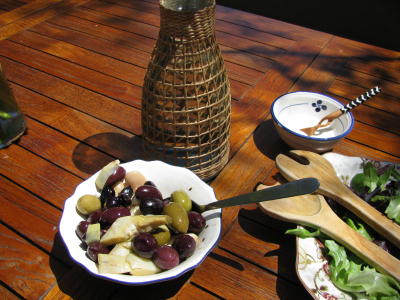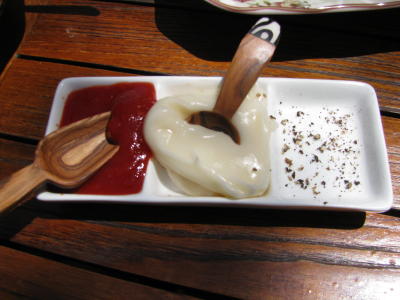 Beautiful delicate spoons from Kenya @ Old Town Spice Merchants