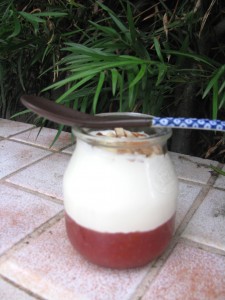 The scent of Guava reminds the French Antilles Martinique and Guadeloupe. I will never forget my first fresh Guava juice taken at Fort de France, Martinique Island.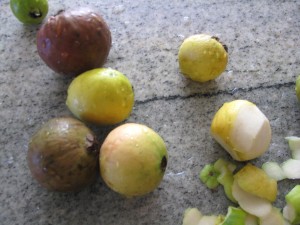 It was during a warm afternoon after touring this live and colorful city, we sat down, me and my ( almost) husband at a Terrasse de Cafe, under a gorgeous Flamboyant tree. The scent of my juice was so powerful, I knew I will be addicted with this magnificient flavor. Each time I am drinking a Guava juice my body and soul fly to Martinique. One of the best vacation we ever had!
So when I went to my local Farmer's Market last week I was overwelmed by this so delicious and powerful guava scent. I looked inside the basket at Ron and Eva Trethowan Organic Farm booth, and I saw a myriad of Guava fruits.
I bought some, having no idea how I will use them. This is one thing when you have a Cooking Blog you need to try, test and taste everything.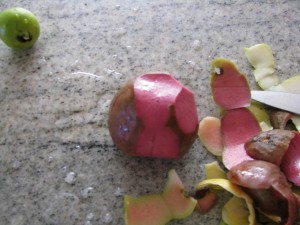 So last Saturday afternoon I decided to make some Guava jelly/ paste. While cooking it with a little of water, some lemon juice, sugar and Agar-Agar, I was in a Happy place and in a happy kitchen that was smelling like Paradise.
Once the jelly was ready I let it cool of, then put in a fridge.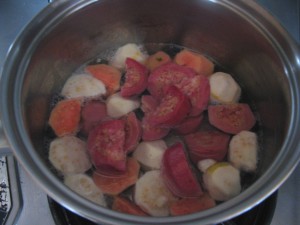 Then I decide to make un petit pot with Organic Guava jelly- Organic yogurt- topped with Organic local Almonds. Et voila a delicious dessert, natural, simple and pretty too!