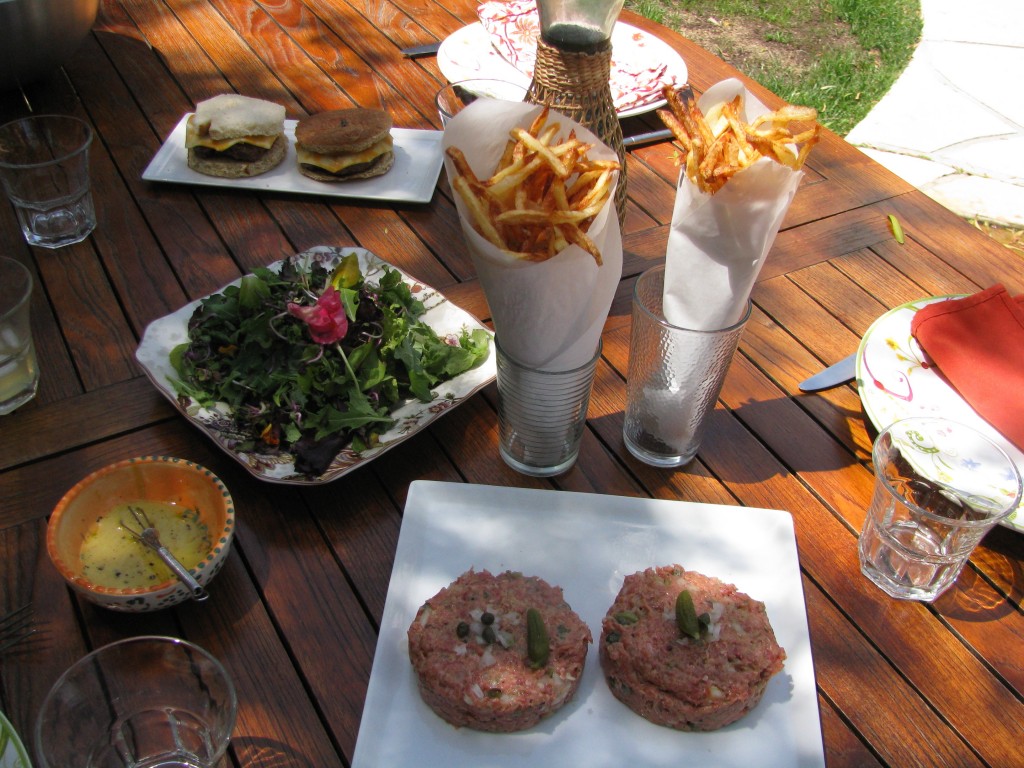 A few weeks ago my husband and myself craved for a real French Bistro Style meal and since there is no French Restaurant in the area (the best is located in Newport Beach, CA Chez Pascal) I decided to cook a very easy, fast delicious French meal for my family. I know that nothing can please better my husband that a steak tartare served with french fries.
He is usually the one in charge of the French Fries and every weekend we have them. I was in charge of the steak tartare and salad. Easy.
The key for a great steak tartare is to use fresh, natural and grass-fed meat. Again I buy mine at MMlivestock in Wildomar CA, Megan the owner and farmer provides the best tender meat you can get perfect for a steak tartare.
I dO not have a real recipe I just know some important ingredients you need to have and mix well with the tender raw meat : shallots, Dijon mustard, salt, pepper, capers, fresh organic-free range egg from Farmer's Market and cornichons et Voila!
I prefer to cook my kids' meat (no raw meat for them yet) , I made small hamburgers for them and place the fries in paper cups, so cute!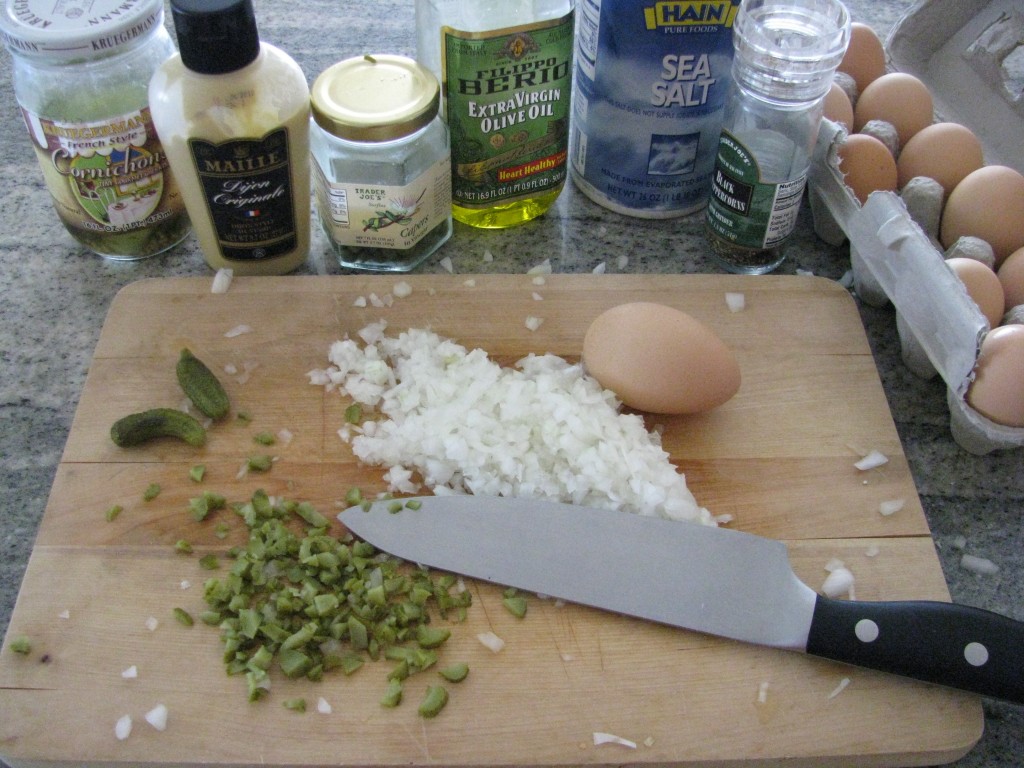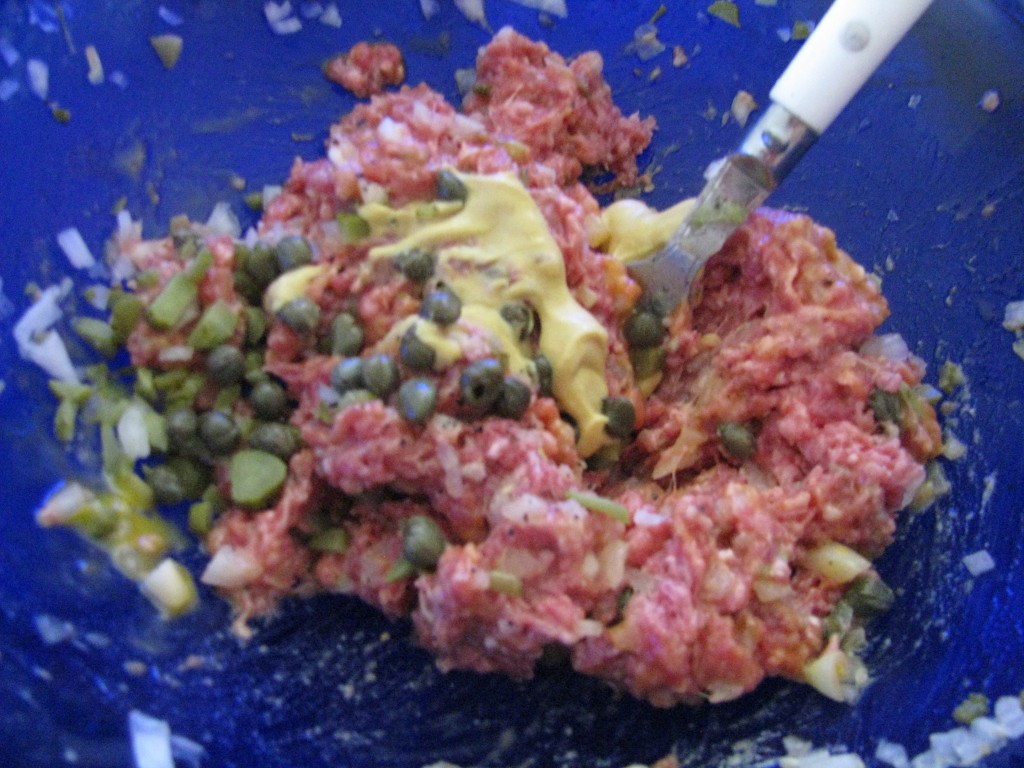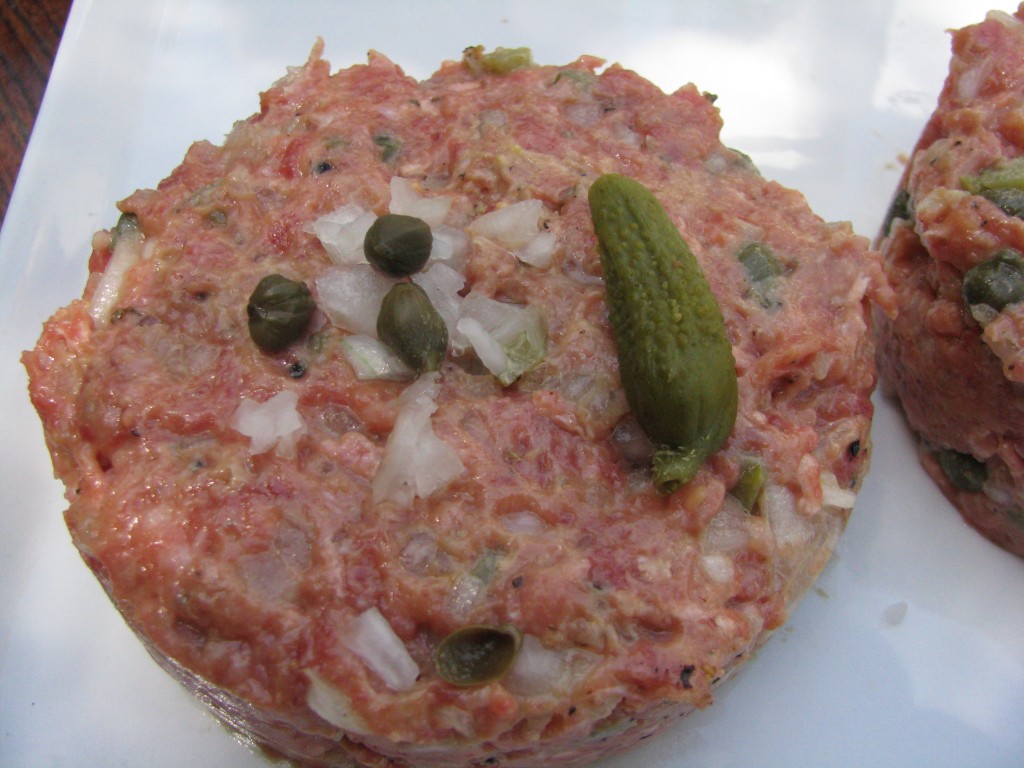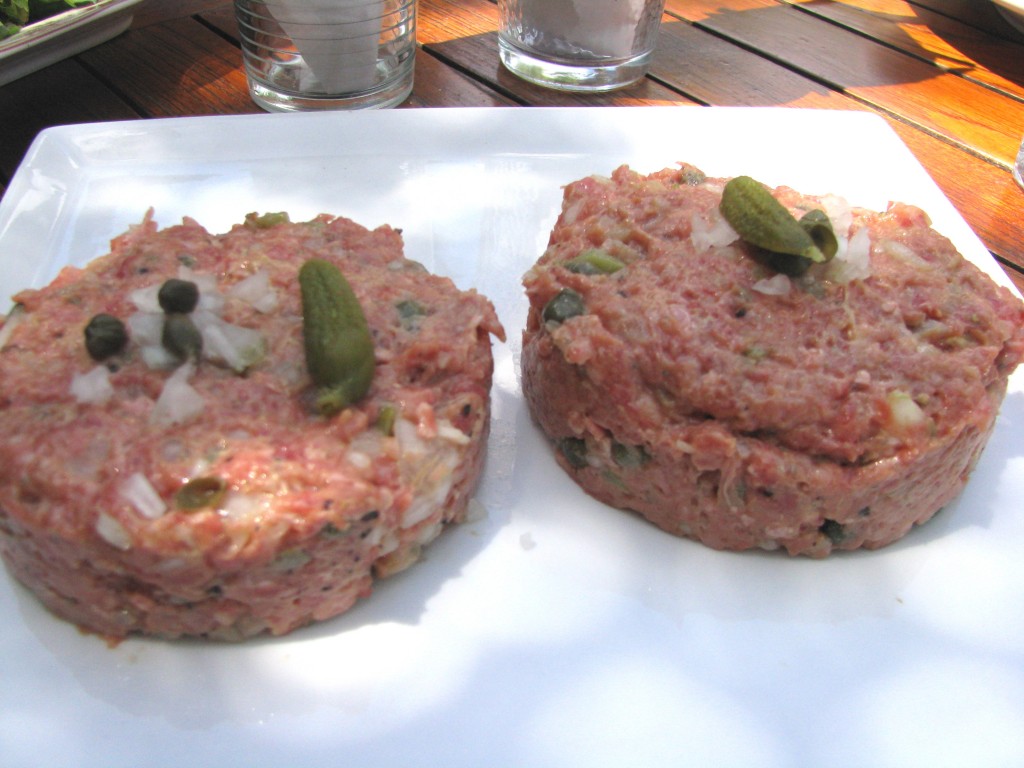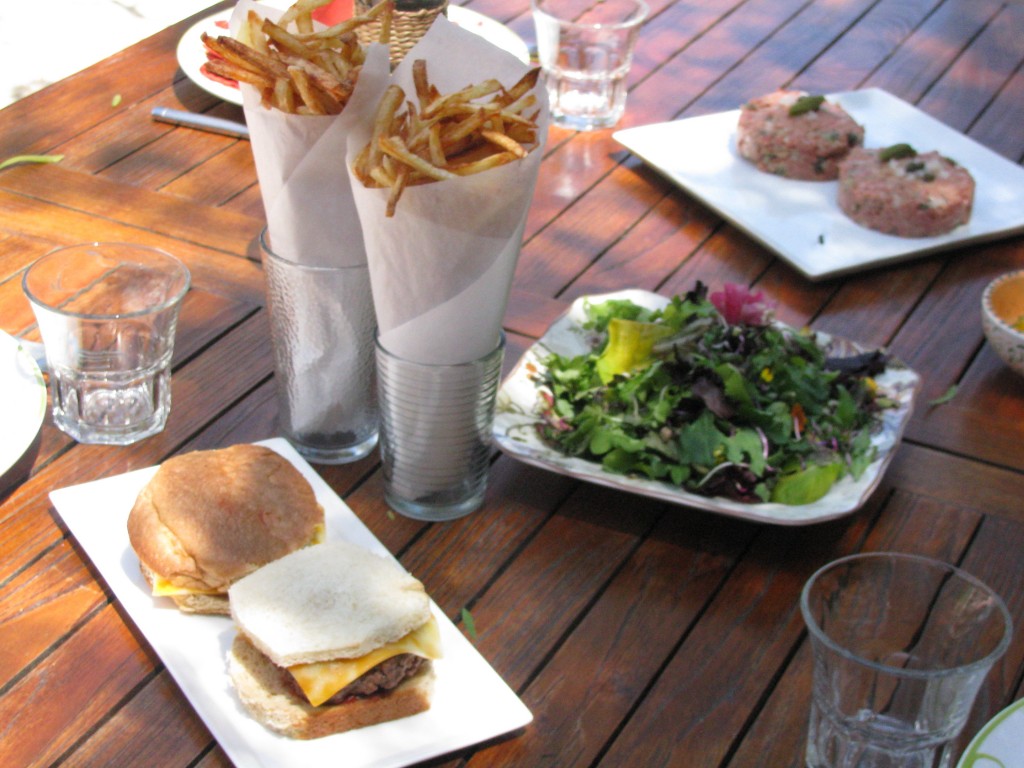 The secret for light, crispy French Fries? Ask my husband is a pro and he cuts them very, very thin. They are not heavy or greasy.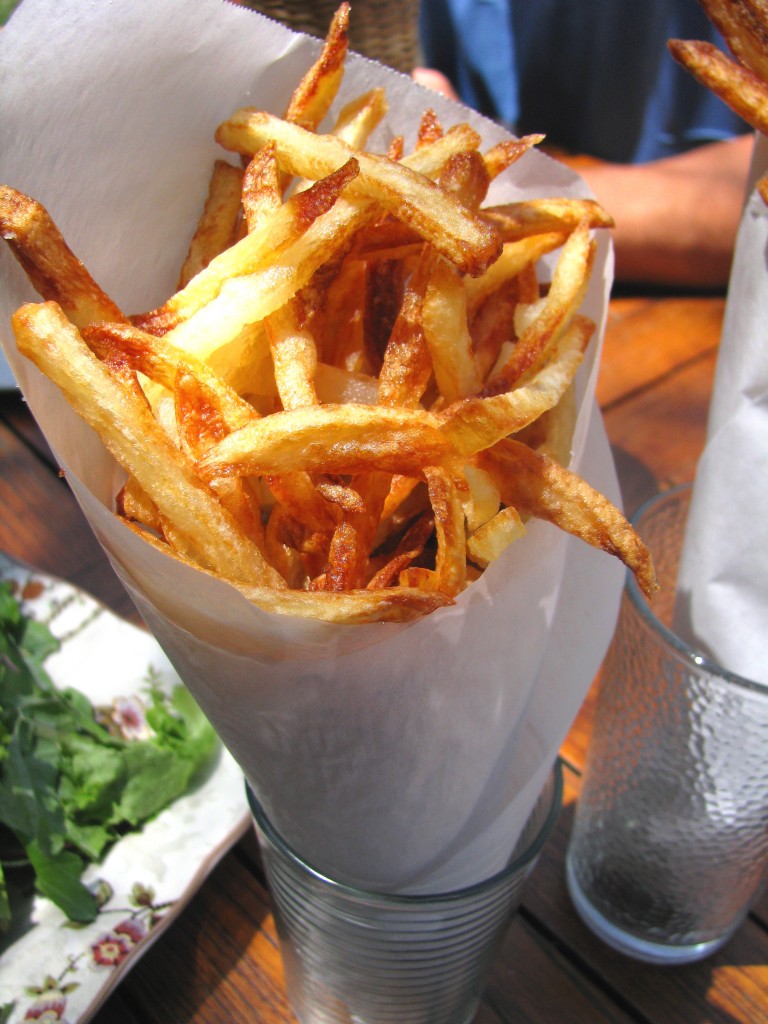 Serve them with the steak tartare and a simple green salad and you have the best Samedi midi lunch!
Bon Appetit!