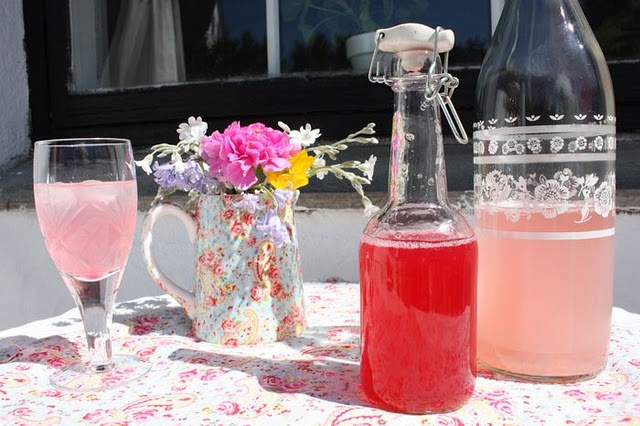 Along with my Food Blog I also conduct Healthy and Natural Cooking Classes in Southern California and after conducting my 2 last Cooking classes for 2010′ Spring  yesterday morning and afternoon, I barely realised that I was on vacation until July 12 (when  I start two new kids Summer Culinary mini camps).
Well apart that this Summer I really need to re-organise  my pantry, fridge, freezer, I will also re-organise my Cooking equipment, gears, and gadgets for the new classes. Sort my recipes, my pictures, write on new subjects for coming posts.
Having a Food Blog means that you never quite relax and are on vacation. Since eating at least 3   meals a day plus some snacks, food is always present in everybody's life. When you are a Food Blogger ("FB")  you can just  multiply this by 3!  A FB spends most of its time thinking of food, recipes, pictures, cute dishes, nice layout.. The FB is obsessed with food. So when he/she goes Grocery Shopping most of the time it is to find new ingredients, spices. Food Markets such as Trader Joe's, Barons Marketplace, Super Target, Whole Food ,Mexican or Asian Markets are their Dream destinations. Grocery Shopping is not a chore but a great adventure!
Strolling Farmer's Markets is like to be on vacation, you meet people, taste new fruits, talk to your vendors, exchange recipes!
Going to the Restaurant? Same thing you search for the one that  is different, offering Organic food, lovely view, beautiful china, stunning  a la Carte,  and of course your Camera is ALWAYS tucked in your super huge purse, where you also have the last : Donna Hay Magazine in case you are stock somewhere bored, so you can reach for it and eat every single page, because this is the most beautiful food magazine I ever seen and Australian Chefs, cooks, decorators, fashion designers are in my opinion the best!
The FB is always searching for recipes, family recipes or recipes built from nothing just imagination and a good trained palate. This is a real job, believe  me, and since buying food is very expensive, you need to be good with your Food blogging budget. Usually I am working on both side, I make food for my Blog that my family will eat too, or I cook, bake, create something only for my Blog ending up eating all by myself or throwing  it away!
A FB is always testing, tasting and eating. So the healthier is the recipe the better it is for her/his waist.
So for this Summer on the top of what I described above, I will be very good and kind to mylsef, enjoying the best summer fruits and veggies, have some friends over for impromptu diner al fresco, have some chilled wine or champagne in the fridge, and homemade ice cream in the freezer, will join my husband for Tennis, Jog plus an amazing  family Camping Experience in Lake  Tahoe, Ca.
Futhermore I won't Facebook, Twitter for the next weeks, and I will check my e-mails once a week.
And by the way did I tell you that Celine's Cuisine  Blog is 3!
Happy Birthday to my Blog! And Happy Summer everyone!