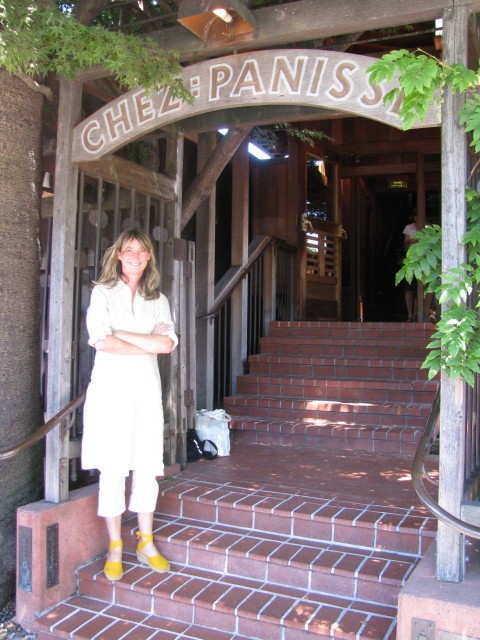 BIO
Celine Cossou is a self-taught Cooking Instructor with more than 15 years of teaching experience, and a life-long passion for healthy cooking.
Born in Paris and raised in the South of France, she essentially discovered cooking as a child through her mother, who had herself inherited her talents and recipes from a long family-tradition of fine cooking.
After extensive travels throughout Europe and Mediterranean countries, Celine migrated to New York City, another Mecca of fine cuisine, with her husband in 1993. There they started a start-up company specializing in gourmet and cooking tours to France. Working in collaboration with some of the most renown French Chefs and food-network-style celebrities that started the trend of Healthy Cooking in France in the late 70's and early 80's (Michel Guerard, Alain Ducasse, Rene Berard), the company quickly became a leader in the United States with more than 5,000 trips organized every year.
After the tragedy of 9/11, she decided to move on and take some needed free time in order to raise a family. Pregnant with twins, she found herself surrounded with nannies, babysitters, new moms and moms to be with absolutely no clue on how to feed and cook for their kids and family.
In 2007 Celine decided to jump again on her favorite horse and created Celine's Cuisine, a company specializing in healthy-cooking education and healthy-meals catering.
"I believe in organic meats and produce and eating wholefood, banning processed food full of artificial flavors, colors. I believe in olive oil, real butter, real whole milk, free range eggs. I believe in the taste of Artisan breads or cheeses, I believe that cooking is one of the most satisfying experience we can have in our daily life. I want to teach my kids how to cook from scratch the same way my mother and my grandmother did, not from a box"
Today she is conducting Cooking Classes for Adults, Teenagers and Kids at various local inland Valley/ San Diego Community Centers. Twice a month she volunteers at Head Start Murrieta School to teach Cooking Classes for kids. She is also developing recipes for local vendors, contributes monthly to various local magazines (Neighbors, Living Valley), and also provides catering services for private parties and corporate events throughout Southern California.